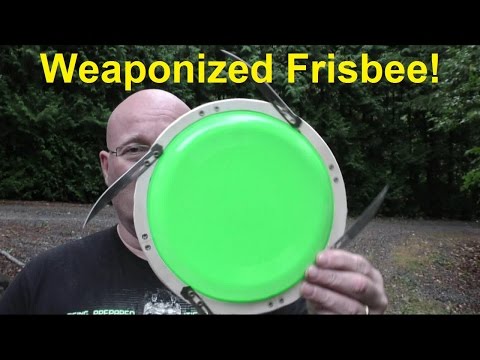 The Slingshot Channel is one of the more entertaining ones on YouTube. Jorge Sprave comes up with some incredible home-fabricated projectile weapons, but his latest is straight out of a Bond villain's arsenal.
From AllThingsDiscGolf:
"After first showing a disc with multiple screws attached to it, he steps his game up to medical grade scalpels… you know, the ones designed for performing surgery. What's the logical thing to do when you have a disc and multiple scalpels? Attach them to the edge of the disc, of course!