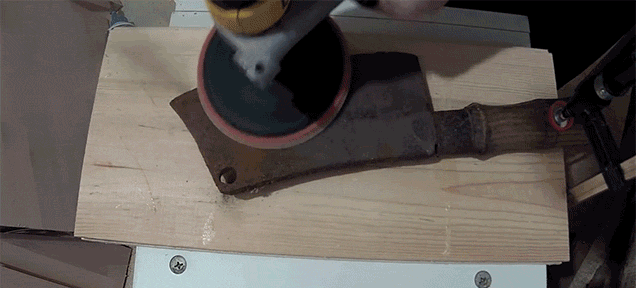 From Sploid:
If I saw this deeply rusted cleaver in the trash, I'd leave it exactly where it was, because I wouldn't think there would be any way to save the thing. Luckily, the person salvaging this ruined butcher's knife is way smarter and way more resourceful than me, because in less than three hours, he turned a destroyed knife into what looks like a brand-spanking new blade that can chop the hell out of anything.
Of course there are always haters, and while it is true that you wouldn't want to take a grinder to an old Randall or the like, for a project like this it is perfectly acceptable.
For those so inclined, visit DIY Projects Youtube page. There are some neat projects, including the cardboard record-player he mentions in the screencap above. Good stuff.